Golvax adventure gloves
light, slim, cut resistance, water/oil proof, breathable and anti-skidding.
Check out their
indiegogo here.
Mr. Crazy Life used these to trim some tall tree branches and was able to keep ahold of the extended clipper very well. He experienced no slipping and was able to manage a good grip. He then left them on to move the branches and had good movement of his fingers. I then used these to do some gardening. I had great flexibility in them and was not limited in my movement to work in the garden.
Glovax
is an adventure glove that adapts to all of your needs.
Glovax
has many features to include cut resistance, anti-skidding, abrasion-resistance, water and oil resistant, flexibility, and comfort!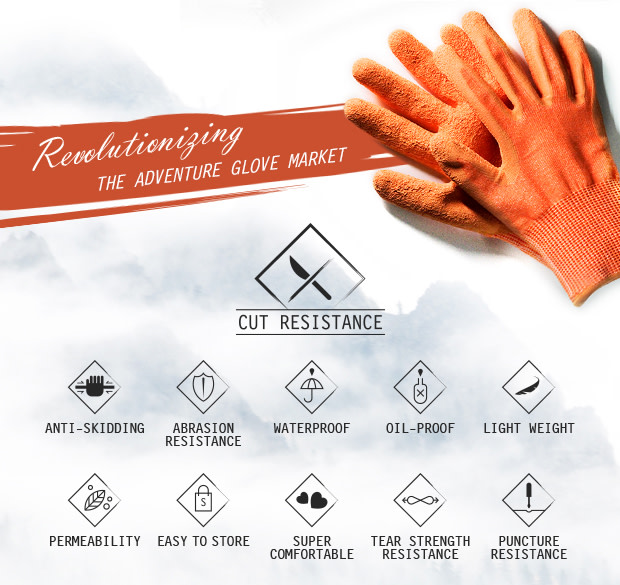 From what I found out, The
glovax glove
is made from special yarn materials developed by only two factories in the world. One is in Japan, another in Zhejiang China. It is abrasion resistance, blade cut resistance, tear strength resistance and puncture resistance.
They are said to be super comfortable and flexible for outdoor uses and some activities such as car repair, gardening, fishing, and hunting. We only used them for yard work and did not use them in the house of for adventuring. They were definitely lightweight and anti skid.